The US jobless rate in September fell to its lowest rate since 1969, official figures showed on Friday.
The Bureau of Labor Statistics (BLS) reported that the 16-plus jobless rate was just 3.7 per cent in the month, down from from 3.9 per cent previously.
That took it to the lowest rate recorded since December 1969, surpassing the previous low hit in 2000 during the dotcom boom, and is likely to be interpreted by monetary policymakers as a reason to continue raising interest rates.
However, job creation in the month was below expectations with 134,000 non-farm positions created in the month, against the Wall Street consensus of 185,000.
Some analysts blamed the impact of Hurricane Florence, which displaced thousands across the Carolinas, depressing restaurant and retail hiring.
The August figure, though, was revised up to 270,000 from 201,000 previously.
Annual wage growth slipped slightly to 2.8 per cent, from 2.9 per cent previously.
Lowest in 49 years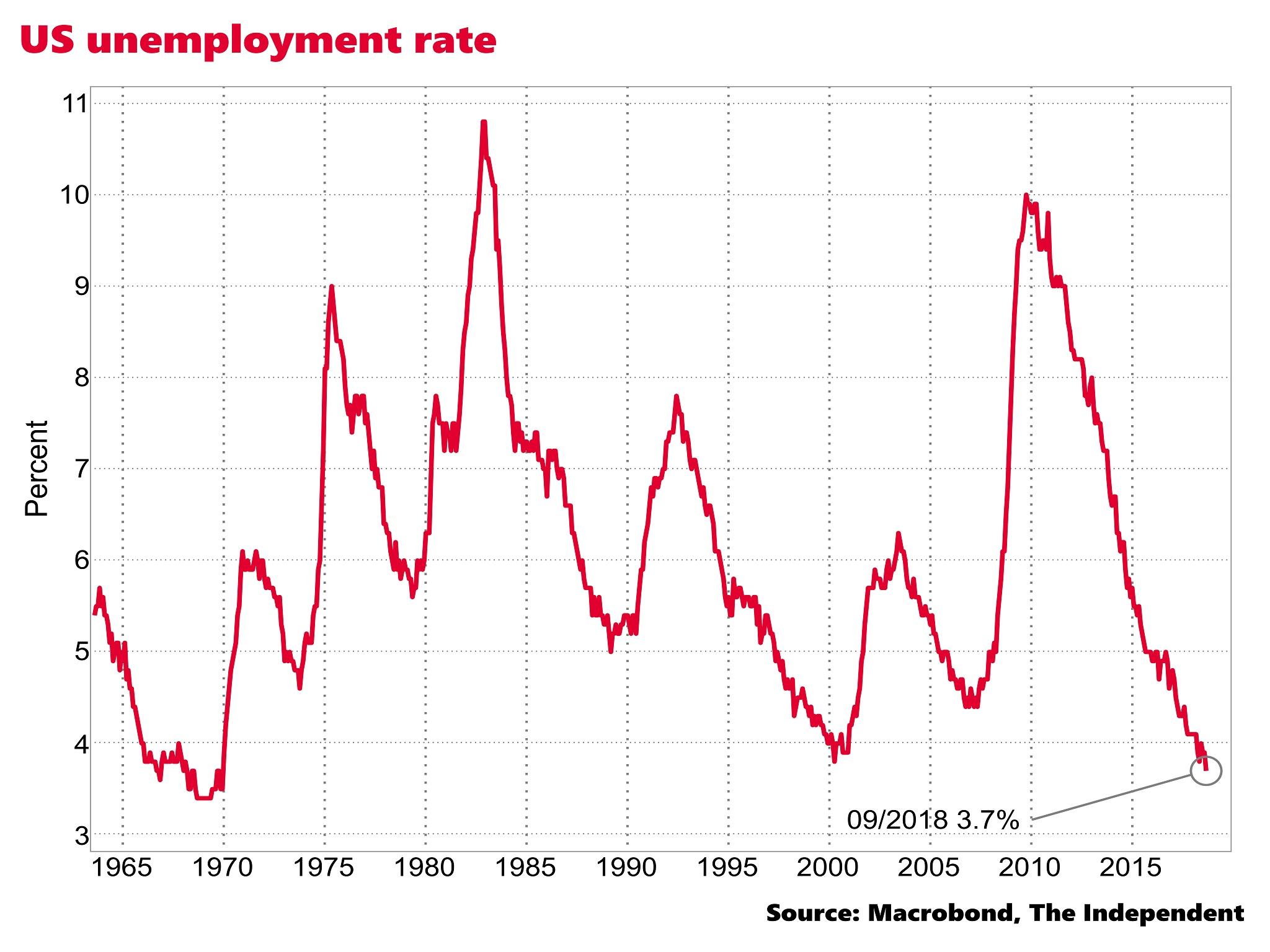 "There was a miss in the headline payroll figure. But you do have an upward revision to the prior month's increase and there is evidence of some downward effect from the hurricane," said Matt Luzzetti of Deutsche Bank in New York.
"The overall picture is that the labour market remains solid and robust. You have the unemployment rate down to levels last seen in the late 1960s to early 1970s. Wage growth remains consistent with the Fed's expectations at about 3 percent. Barring any shocks to the economy, we expect them to raise rates in December."
Last month the Federal Reserve raised rates to 2-2.25 per cent, its third hike of 2018 and projections by policymakers signalled one further quarter point rate hike later this year, followed by three in 2019 and another three in 2020.
The BLS said the September jobs gains came in professional and business services, health care, transportation and warehousing.